"

Every customer is entitled to the same great experience.

"
Sam Alizadeh - Founder, Performance Auto Group
Over 50 Years of Excellence
Since 1964, Performance Auto Group has built a reputation as one of Canada's leading automotive groups. Our dealerships are amongst the highest volume stores in Ontario, and have consistently received top recognition for providing outstanding care to every guest.
We offer you an elevated level of service at our state-of-the-art dealerships, and our first priority is to provide you with an exceptional experience.
Group founder Sam Alizadeh's favourite saying was always, "every customer is entitled to the same great experience." This philosophy drives all of our operations, and is the reason we have become known for great customer care.
What Sets Us Apart
Recognized by Deloitte as one of Canada's 50 Best Managed Companies, Performance Auto Group represents 23 automotive brands across 28 dealerships, as well as 4 collision repair centres.
Our dealerships are located in Brampton, Brantford, Bolton, Grimsby, Mississauga, Oakville, Orangeville, St. Catharines-Niagara, and Toronto. Performance Auto Group also includes AutoPlanet Direct, Ontario's largest indoor used car showroom.
Our brands include Audi, Acura, Honda, BMW, MINI, Chrysler, Dodge, Jeep, RAM, FIAT, Ford, Genesis, Hyundai, Kia, Lexus, Toyota, Mazda, Mercedes-Benz, smart, Mitsubishi, Nissan, Subaru, and Volkswagen.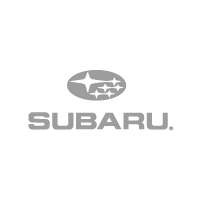 Great Experience
We believe that every customer is entitled to the same great experience. We respect everyone who walks through our doors, celebrating what makes them, and their needs, unique. And we do everything in our power to consistently deliver an experience which will wow each guest.
Committed to Integrity
Everyone in our organization knows that integrity trumps all. We keep the long vision in mind, knowing that trust is earned over many years of consistently proving our clear, honest, and transparent approach to the automotive business.
Employee Empowerment
We believe in industry-leading empowerment of our employees. Our company founder, Sam Alizadeh, was famous for saying, "Take great care of your employees, take great care of your guests - and you will sell a lot of cars." His emphasis on being exceptional in our care for our internal teams has permeated our culture, as we continually seek to advance our support for our employees. We strive to be the top employer of choice in our industry, and beyond.
We are passionate about innovating.
We strive to be thought-leaders in our industry. We are at the forefront of any innovation which helps our guests enjoy a more seamless, easeful, and enjoyable experience.
We believe in giving back.
Giving back is a deep-rooted value that instills great company pride. We passionately and generously work with charities, non-profit organizations, hospitals, civic organizations, local teams and clubs to empower our neighbours and those in need. Throughout the Greater Toronto and Niagara area, we lend our hand to build thriving communities - because we believe it's the right thing to do.
Experience the Performance Auto Group difference.